CLUBOVKA 25/09/2021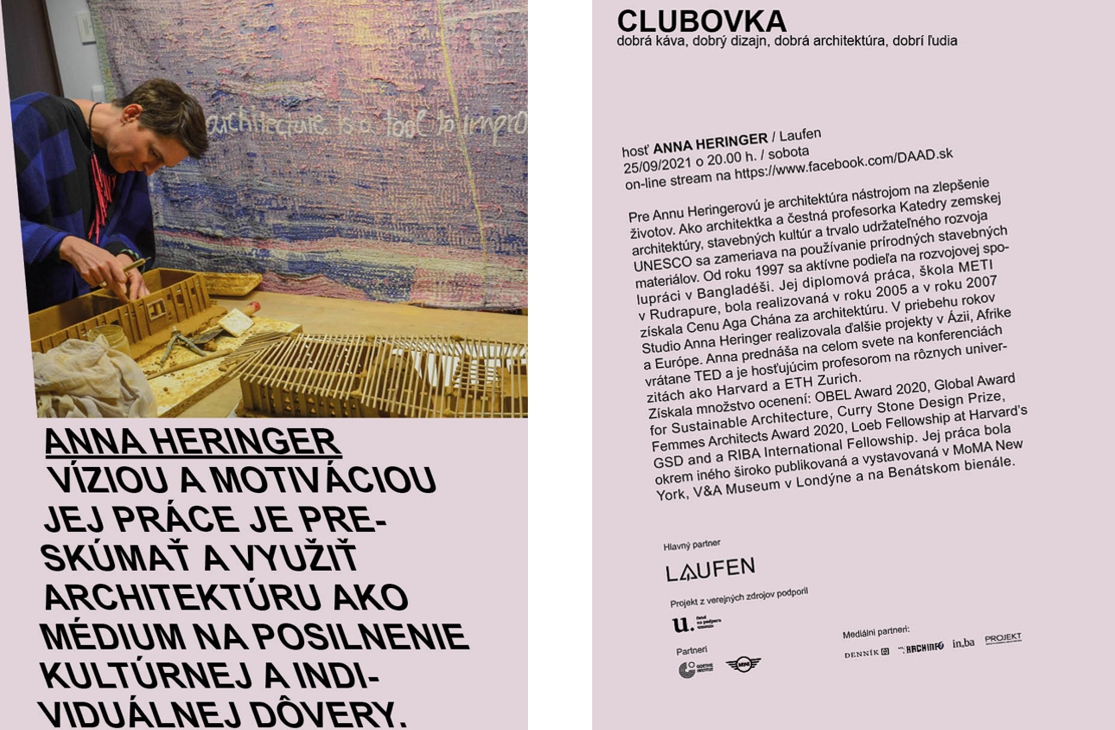 CLUBOVKA 25/09/2021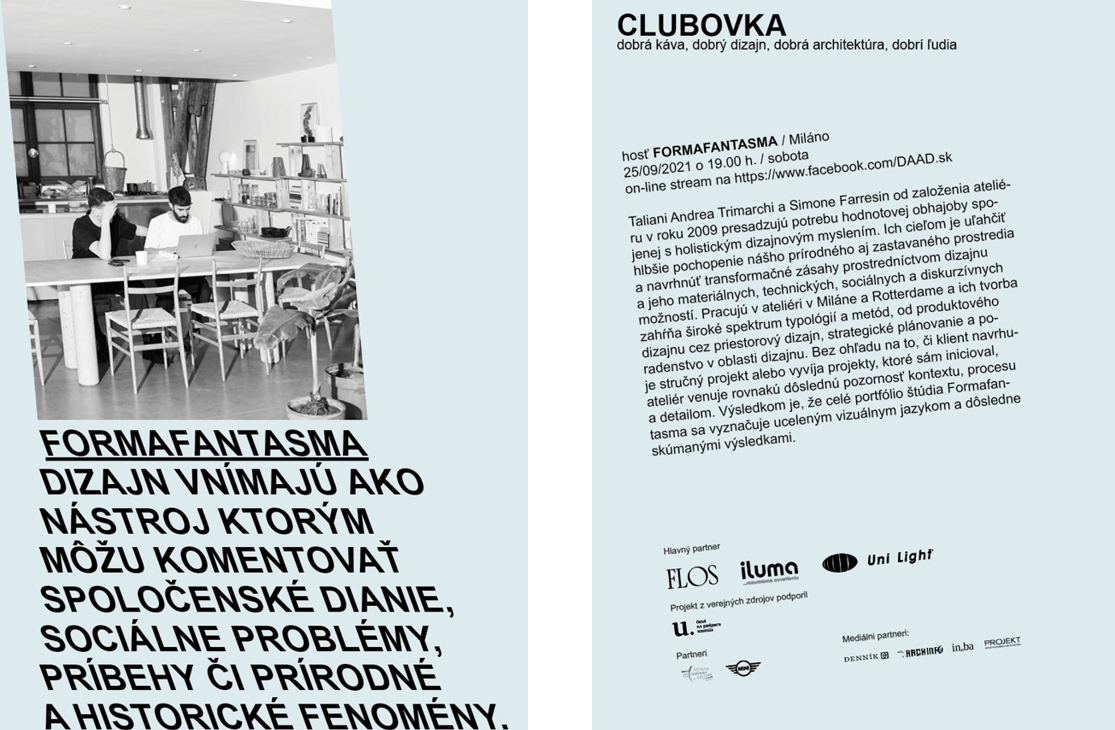 CLUBOVKA 23/09/2021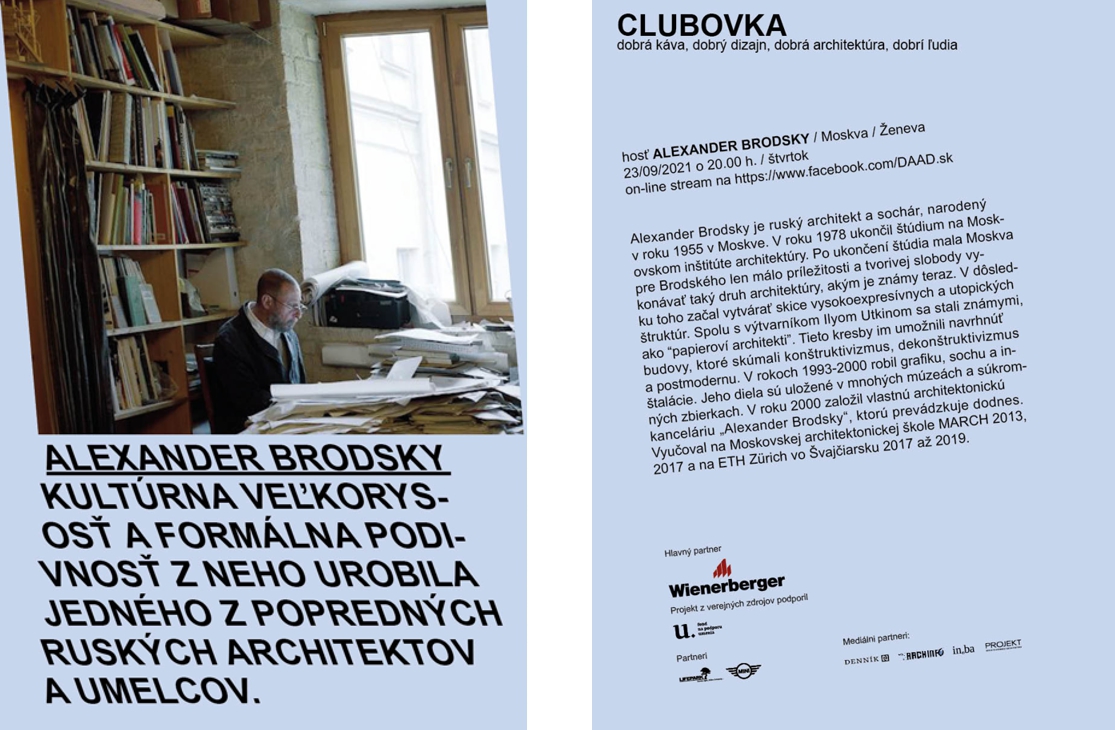 CLUBOVKA 29/10/2020
CLUBOVKA 28/10/2020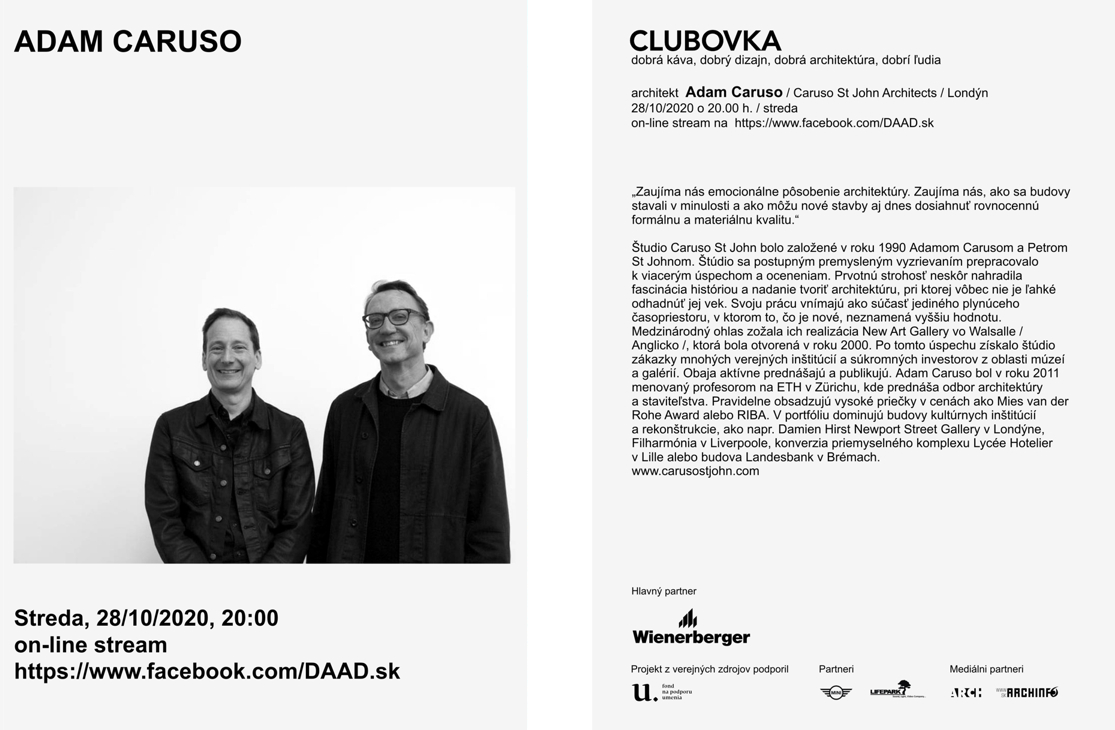 CLUBOVKA 10/09/2020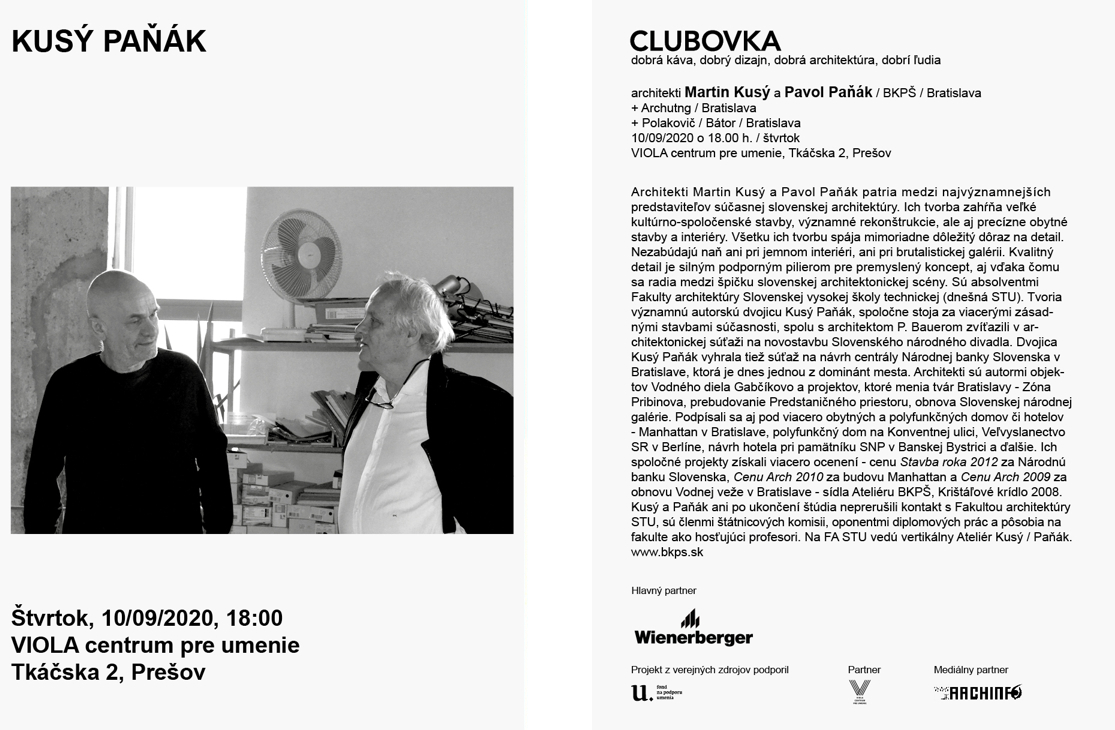 CLUBOVKA 10/09/2020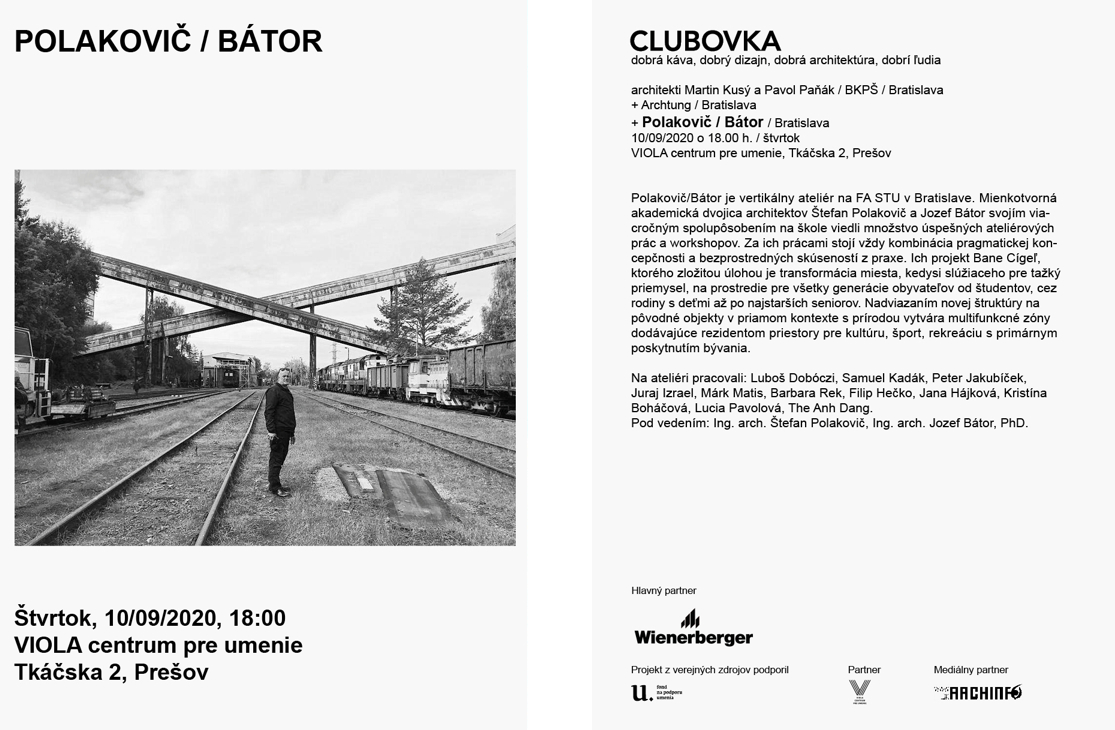 CLUBOVKA 10/09/2020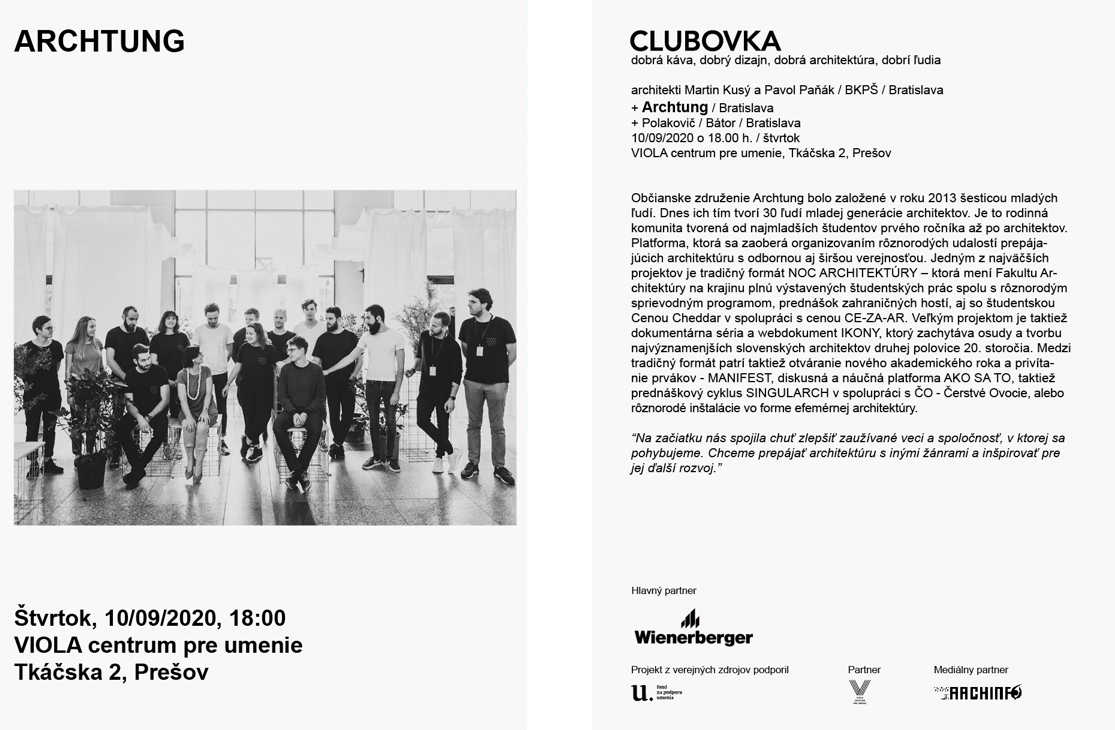 CLUBOVKA 21/11/2019
CLUBOVKA 23/10/2019
CLUBOVKA 31/05/2019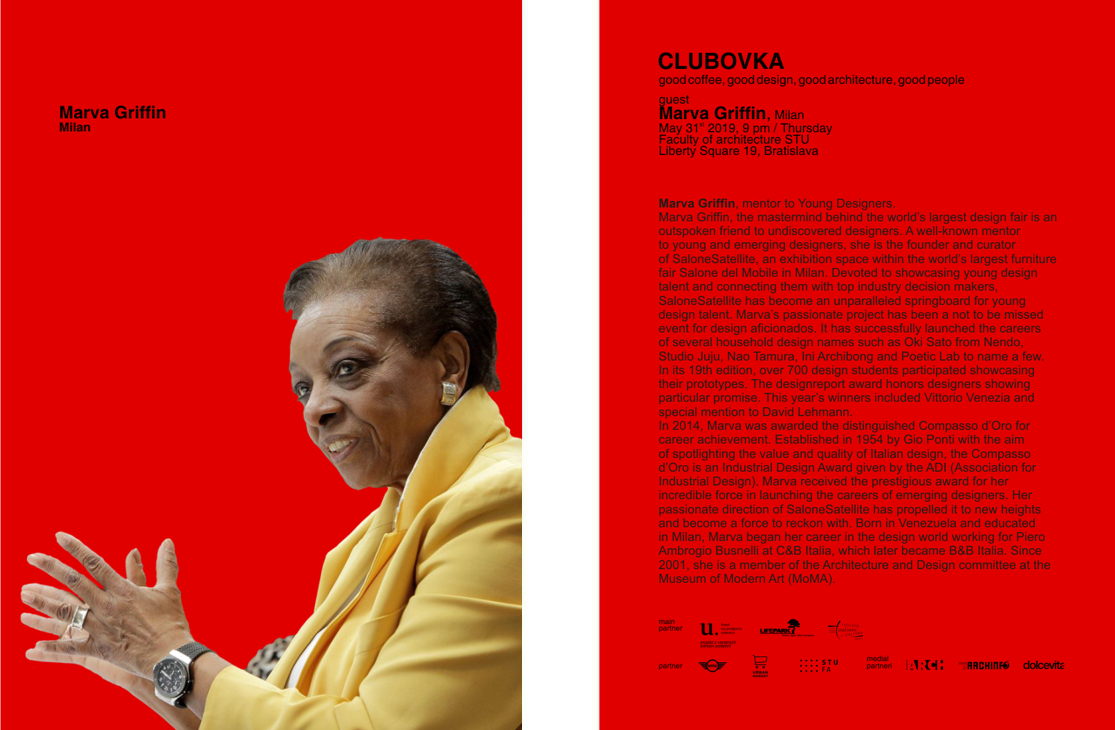 CLUBOVKA 30/05/2019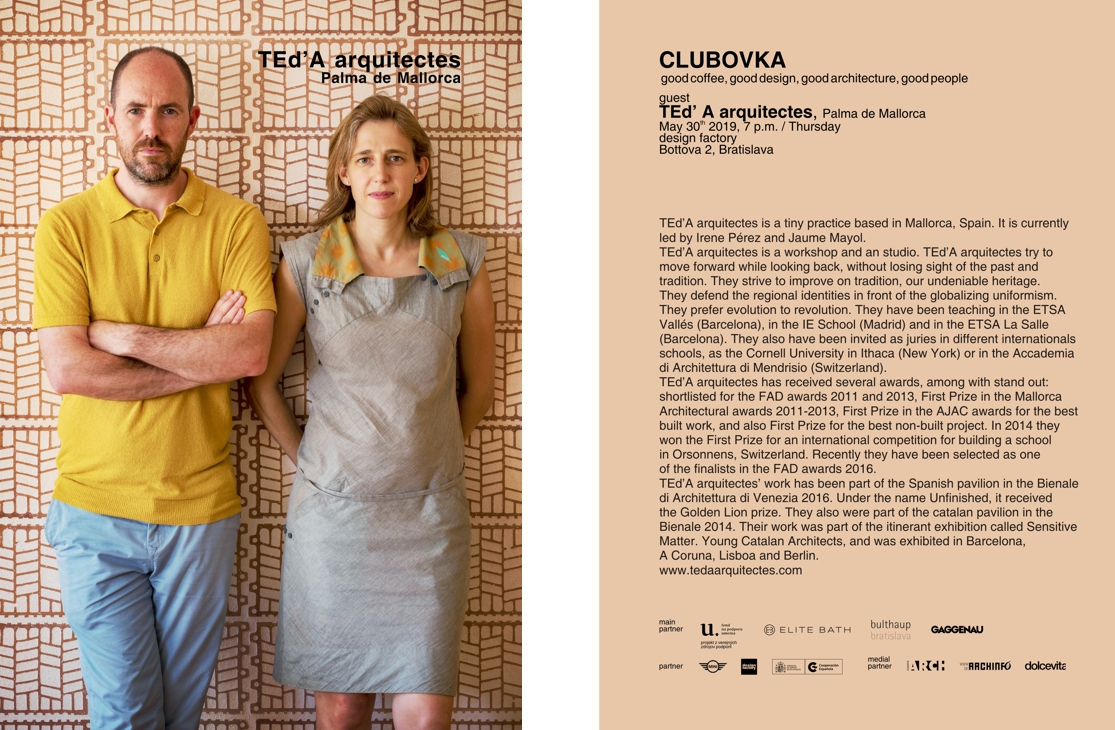 CLUBOVKA 21/02/2019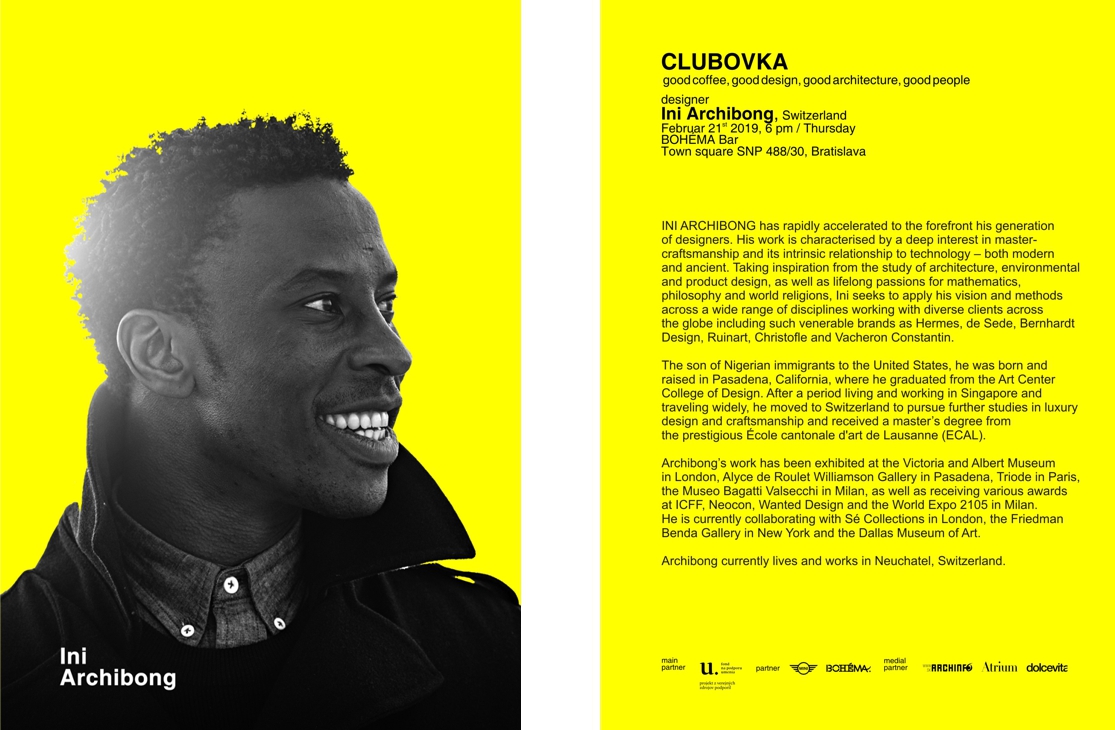 CLUBOVKA 15/11/2018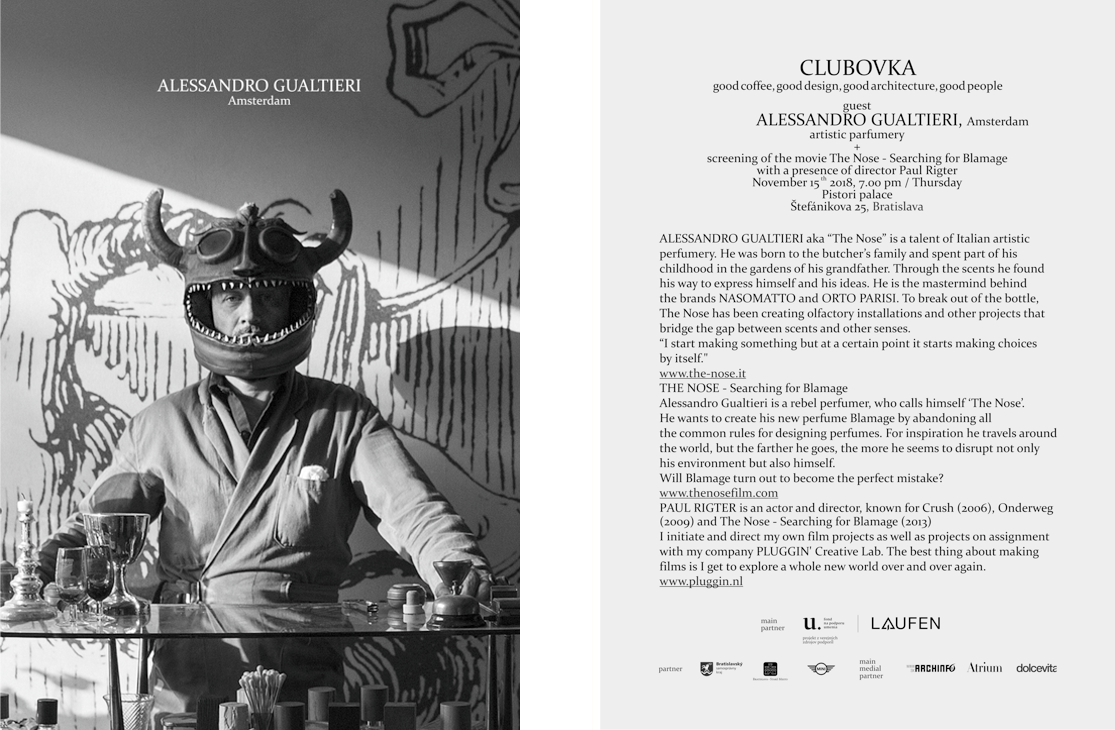 CLUBOVKA 31/05/2018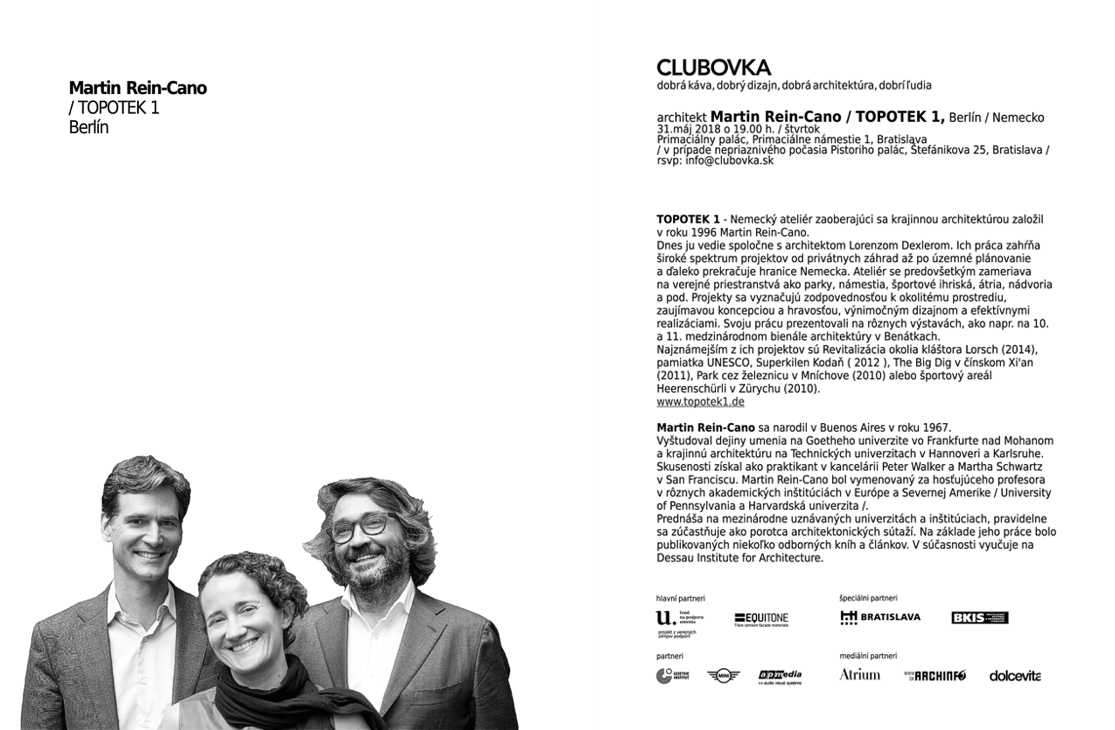 CLUBOVKA 27/05/2018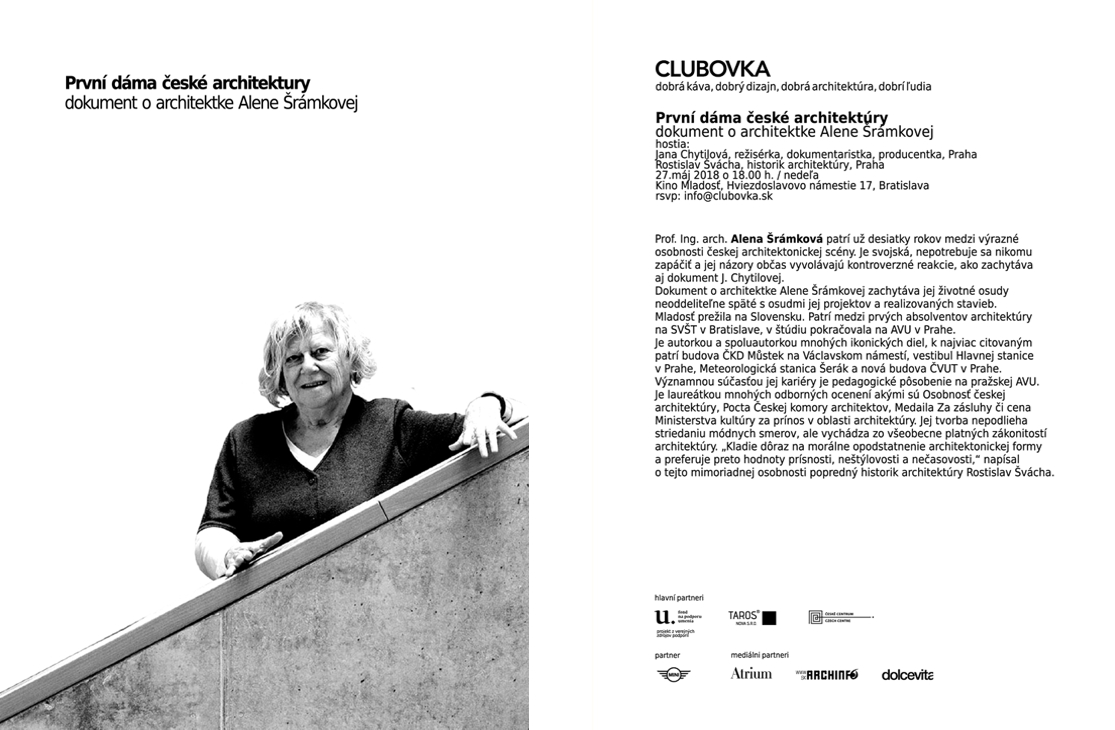 CLUBOVKA 23/11/2017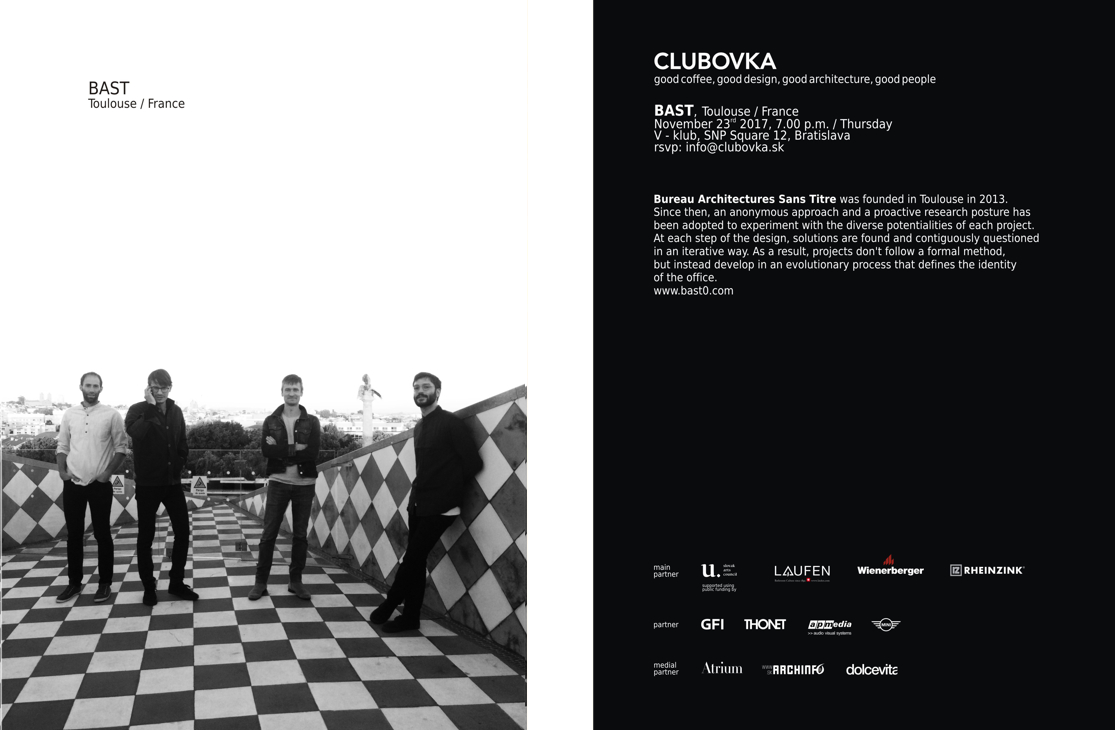 CLUBOVKA 02/06/2017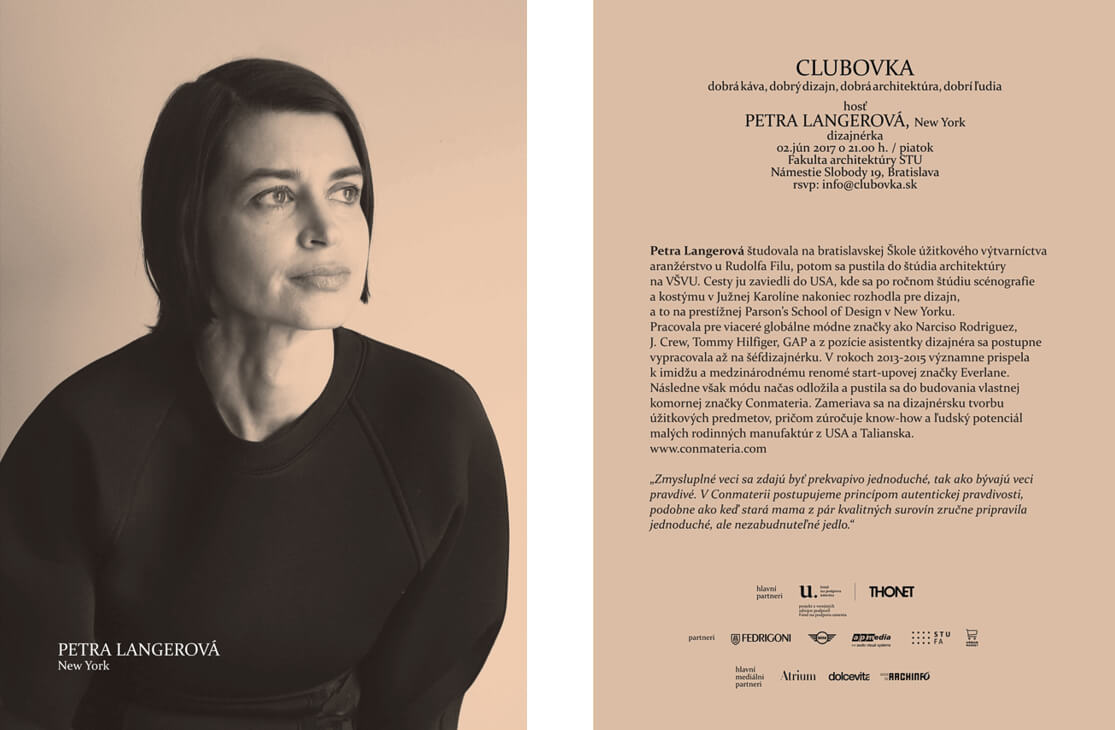 CLUBOVKA 01/06/2017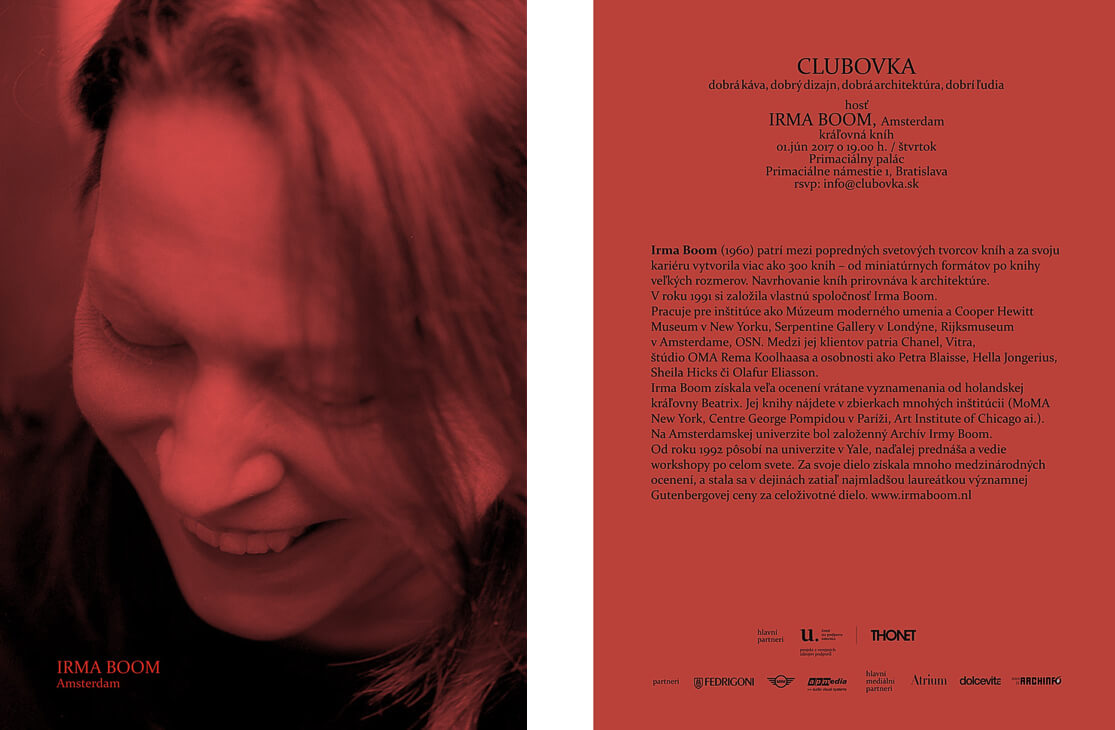 CLUBOVKA 27/04/2017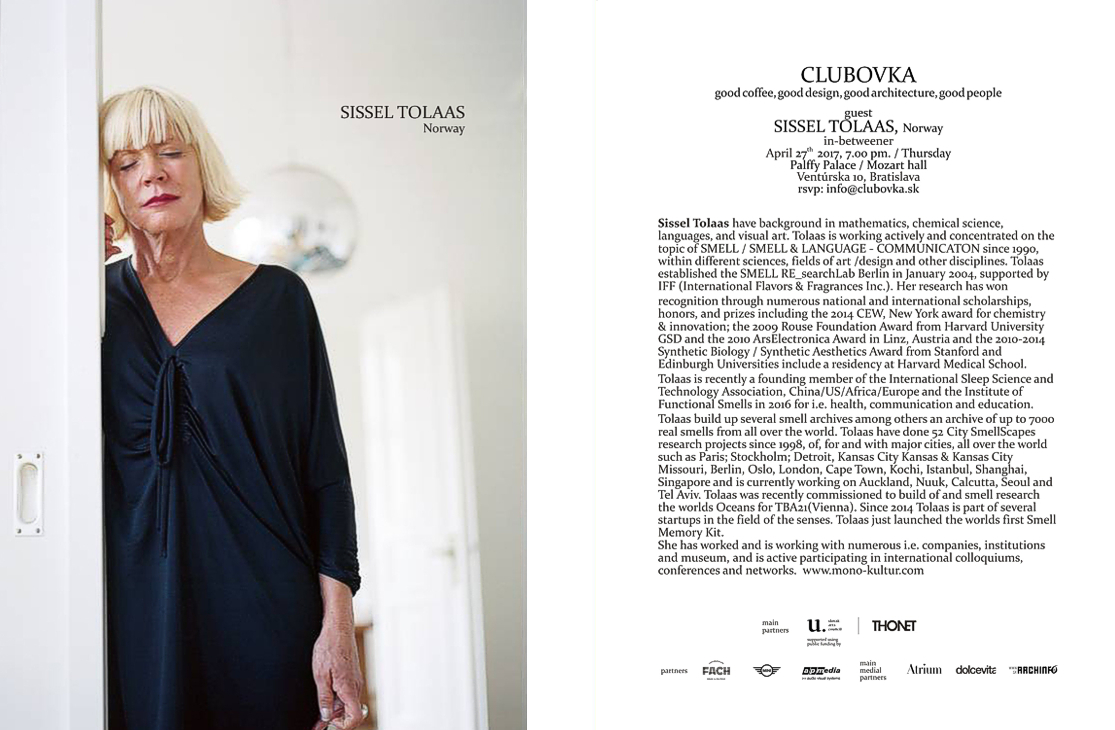 CLUBOVKA 26/01/2017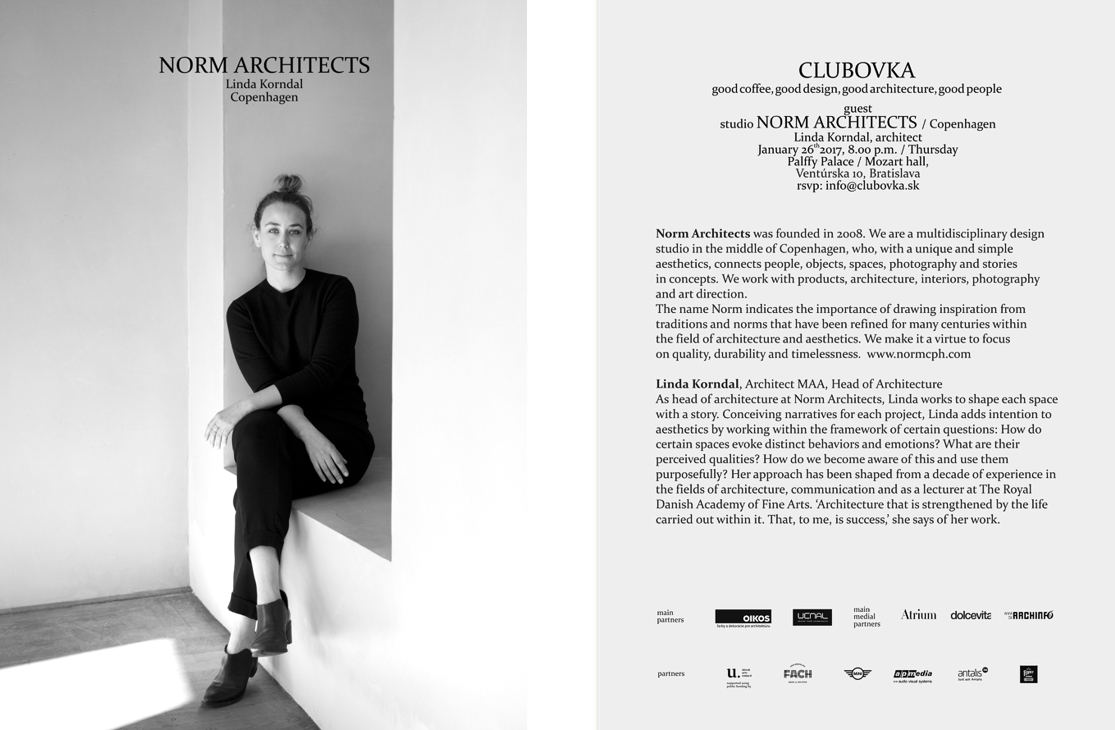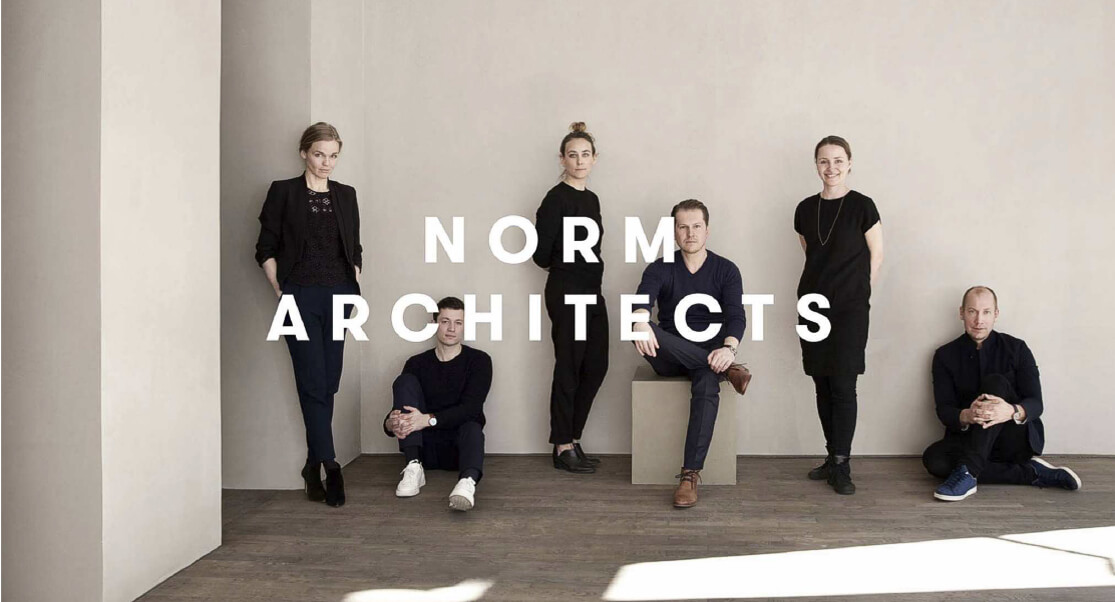 CLUBOVKA 08/12/2016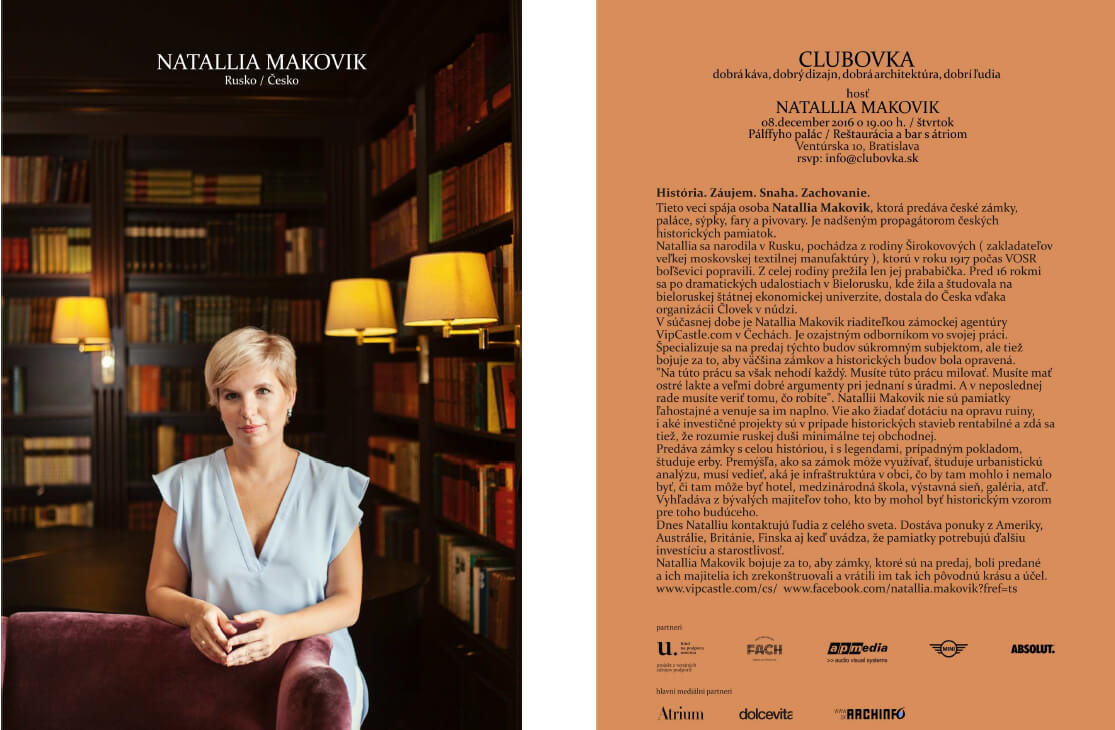 CLUBOVKA 01/12/2016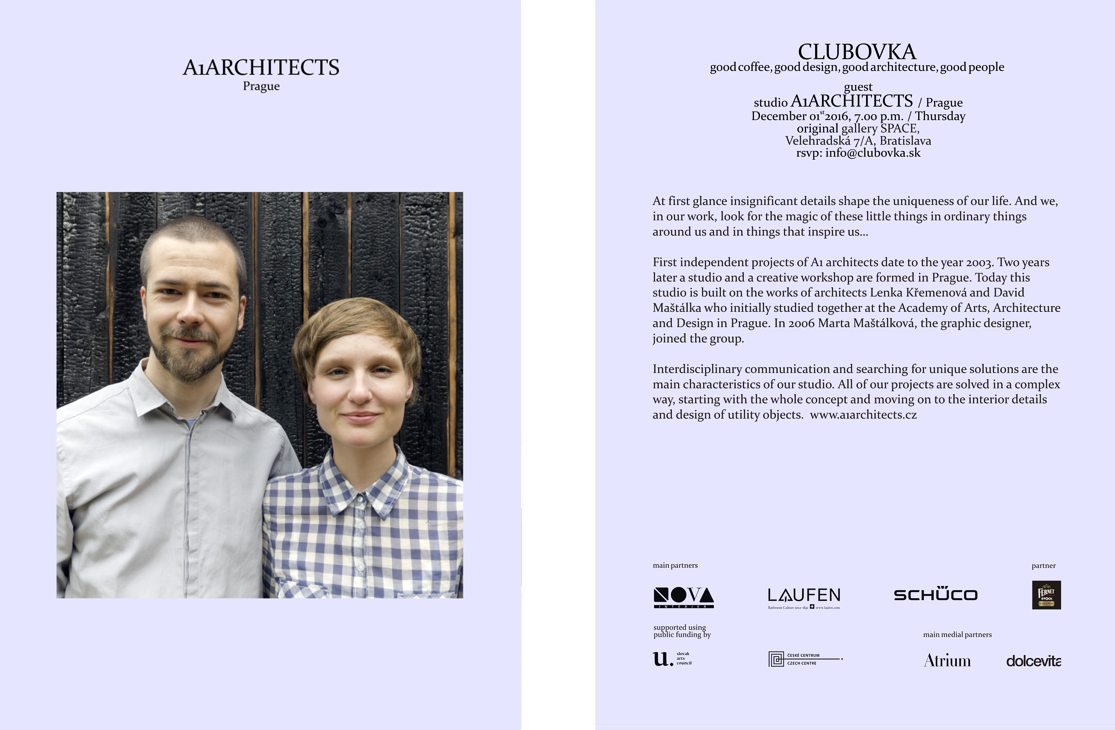 CLUBOVKA 27/10/2016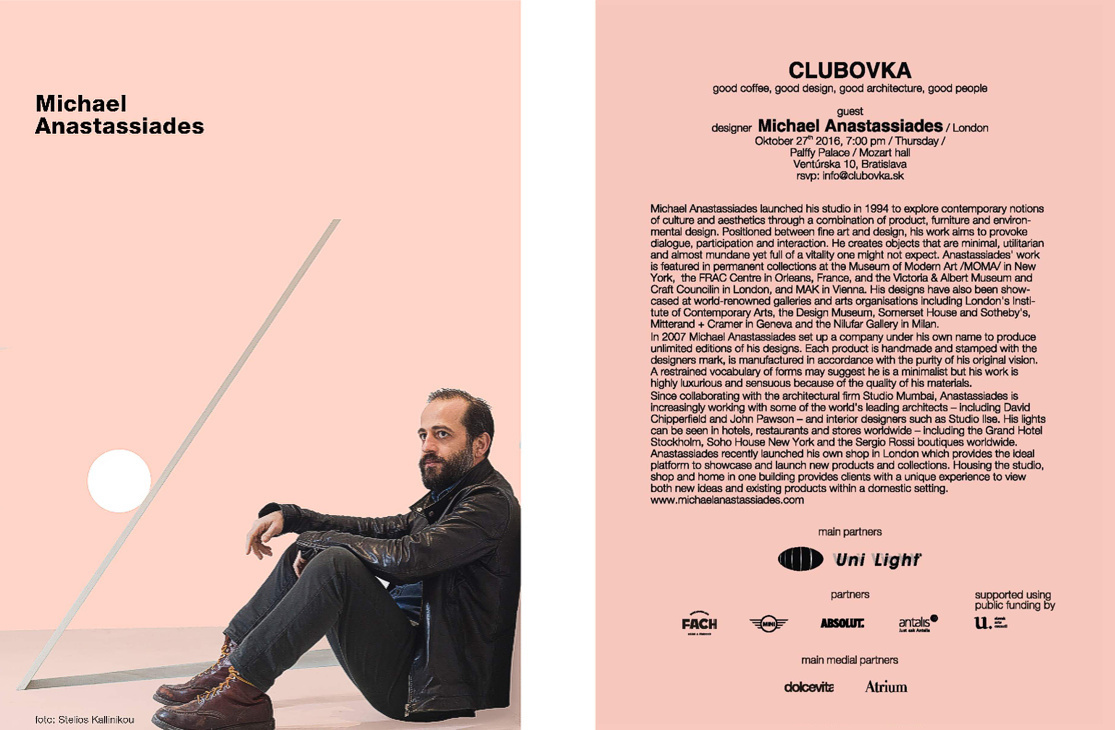 CLUBOVKA x FACH 2016/2017
CLUBOVKA has agreed to a partnership with FACH to create additional space for architecture, design and art. This partnership adds new dimensions to the event. Choosing the Palffy Palace as the new venue for Clubovka underlines that this event is made by professionals for professionals. The venue itself has a rich history, an atmosphere of design and it is smart and diverse; just like Clubovka. The Palffy Palace is one of the largest palatial buildings in Bratislava and enabled the birth of FACH; a new concept emphasizing honest craftsmanship. It concentrates on minimalistic decorations in the foreground of the beautifully restored palace, with all its nooks and crannies so fitting to display pieces of design and art. In it Clubovka is complete and focused under the genius loci. Clubovka will be held in various available spaces, depending on the presentation requirements of each and every guest. Installations, pop-up shops, exhibitions and refreshment stands will all have their own coordinated visual and spatial character as well. This of course with a strict focus on the quality and continuity which are key to Clubovka events. www.fachbratislava.sk

CLUBOVKA interview for magazine ATRIUM 03/2016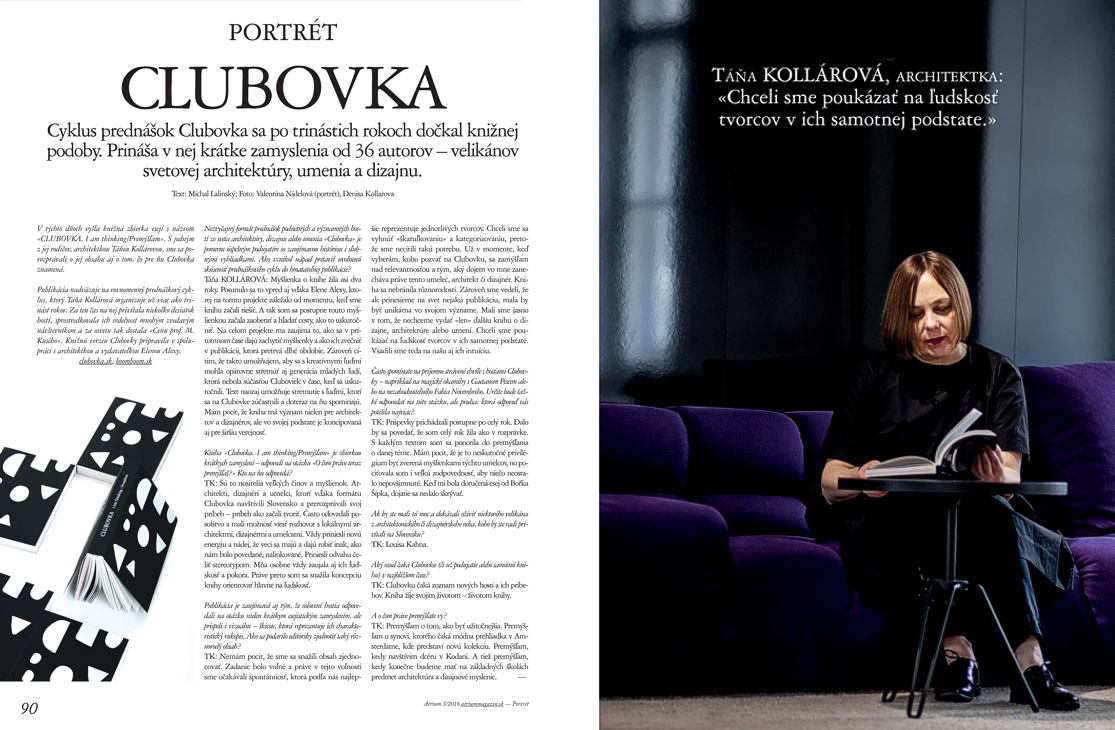 CLUBOVKA 23/05/2016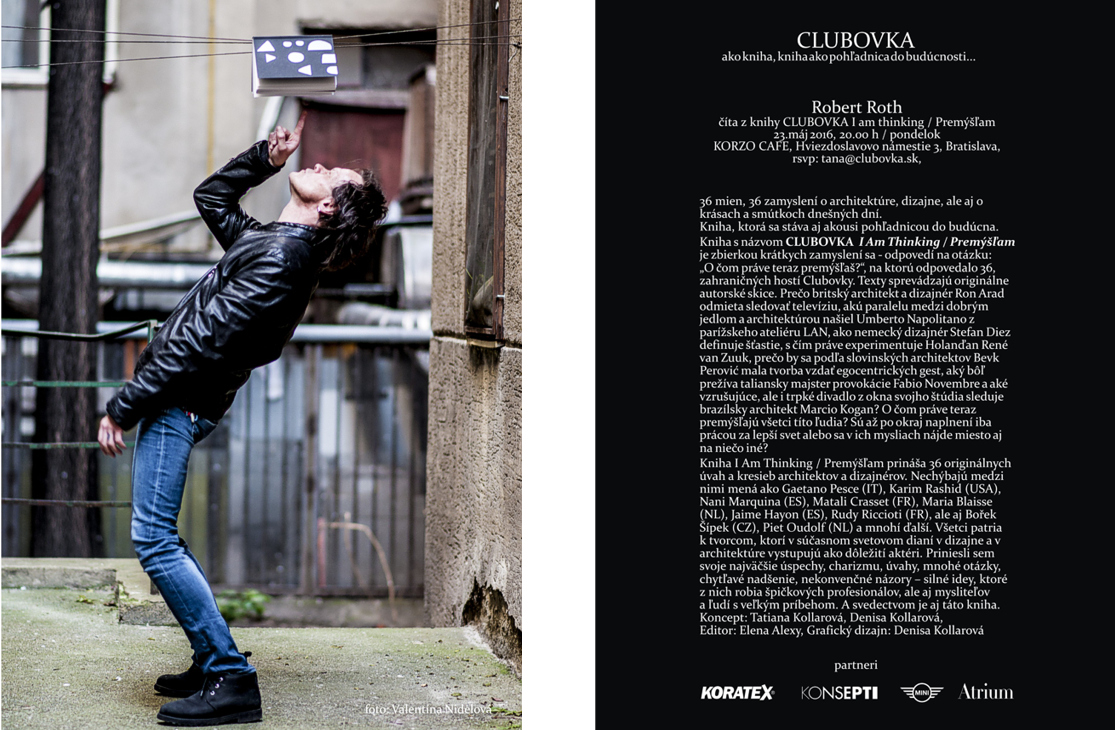 CLUBOVKA as a BOOK
The book is designed as an anthology of 36 short essays by recognized foreign as well as domestic architects and designers, who were the main leaders in events of "Clubovka". The book, thus becomes a kind of a postcard of the future.
Book was published with a financial support of LAUFEN and MCSR.
CLUBOVKA AS A BOOK will be presented during the Milan Design Week 2016 at the Kartell by Laufen monobrand store in Milan, 12 APRIL 2016.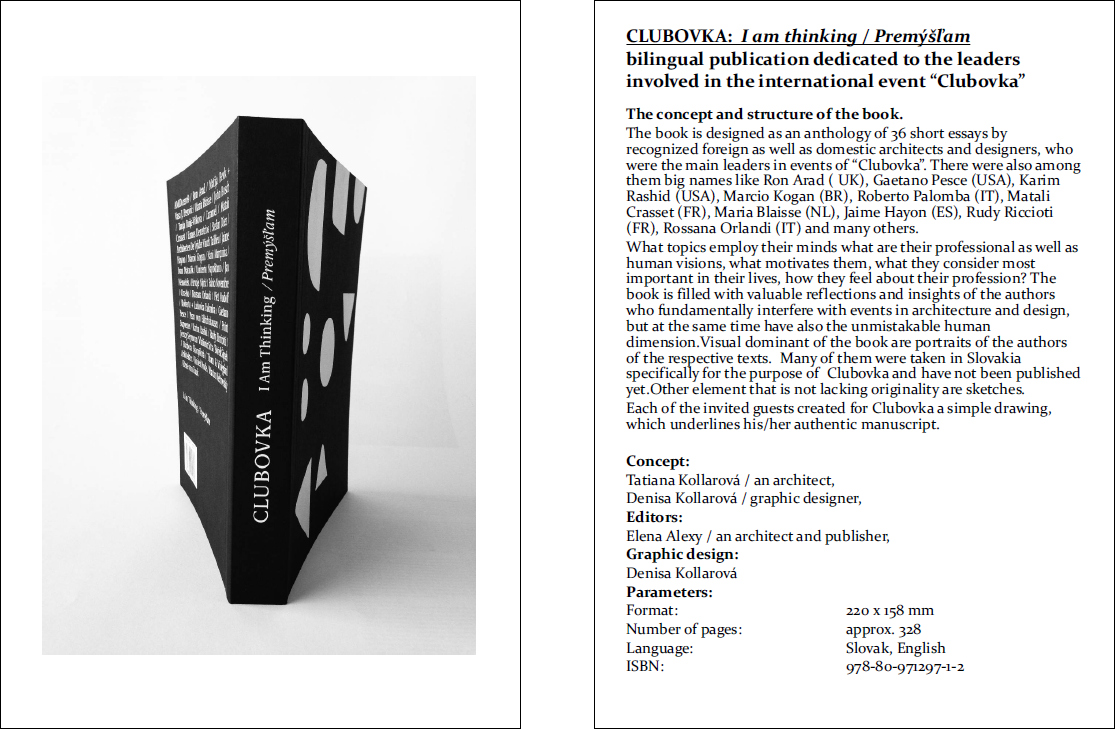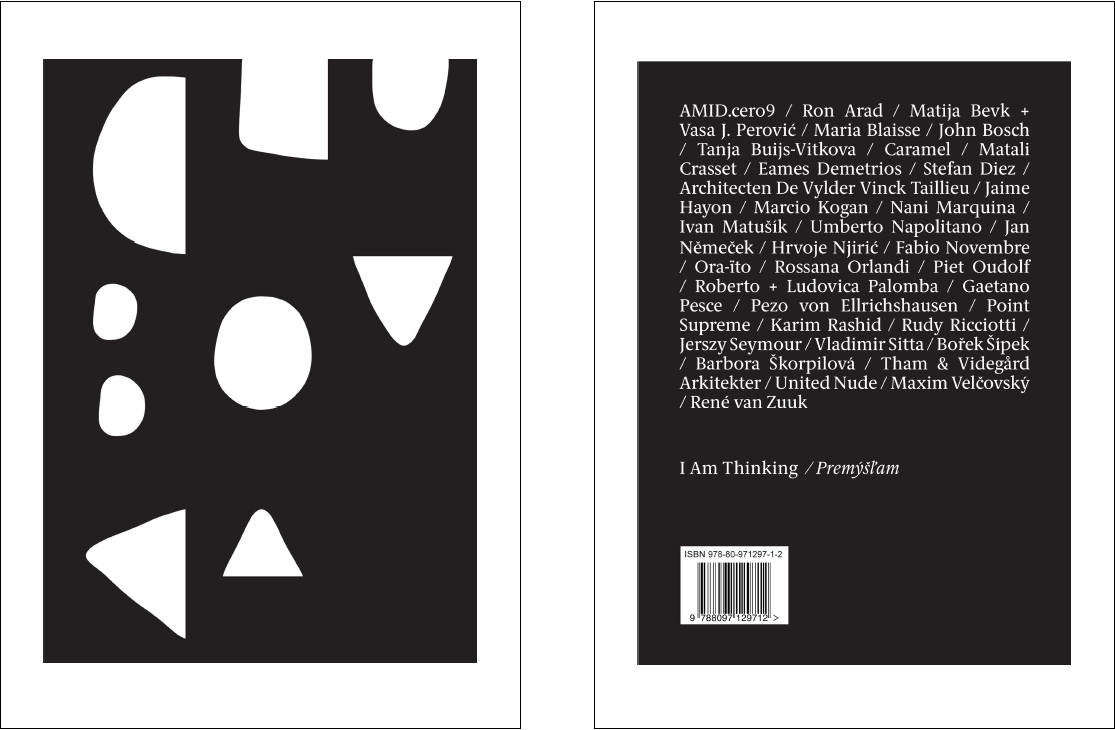 CLUBOVKA 17/12/2015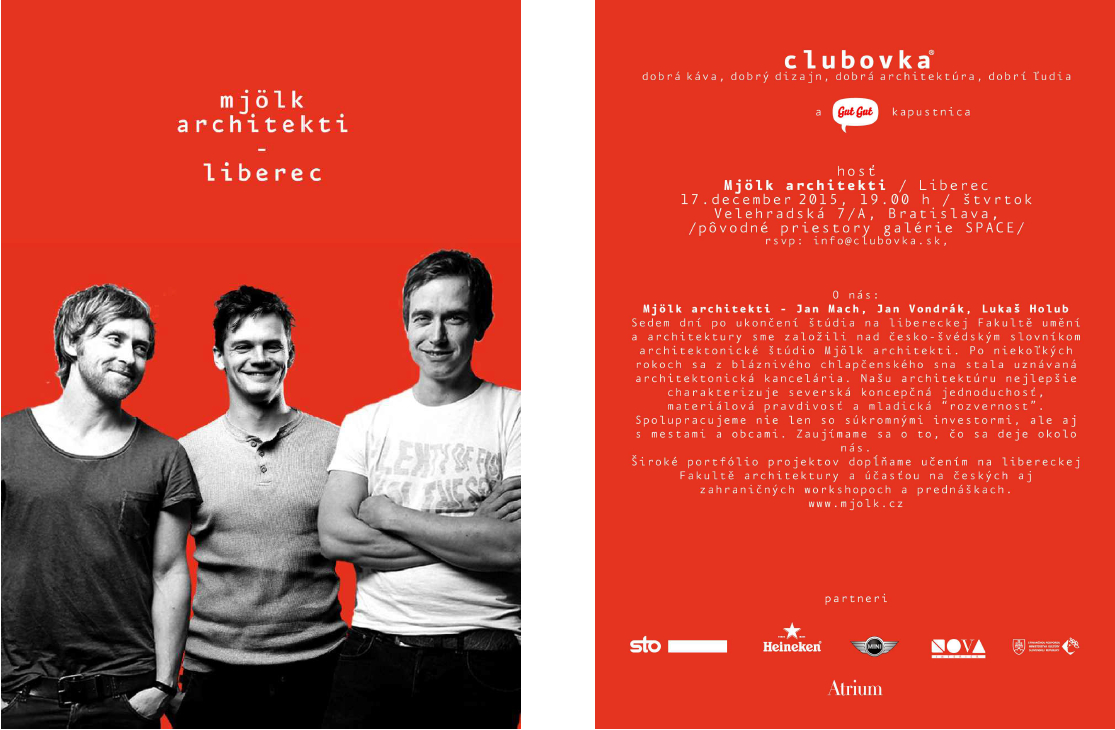 CLUBOVKA 11/12/2015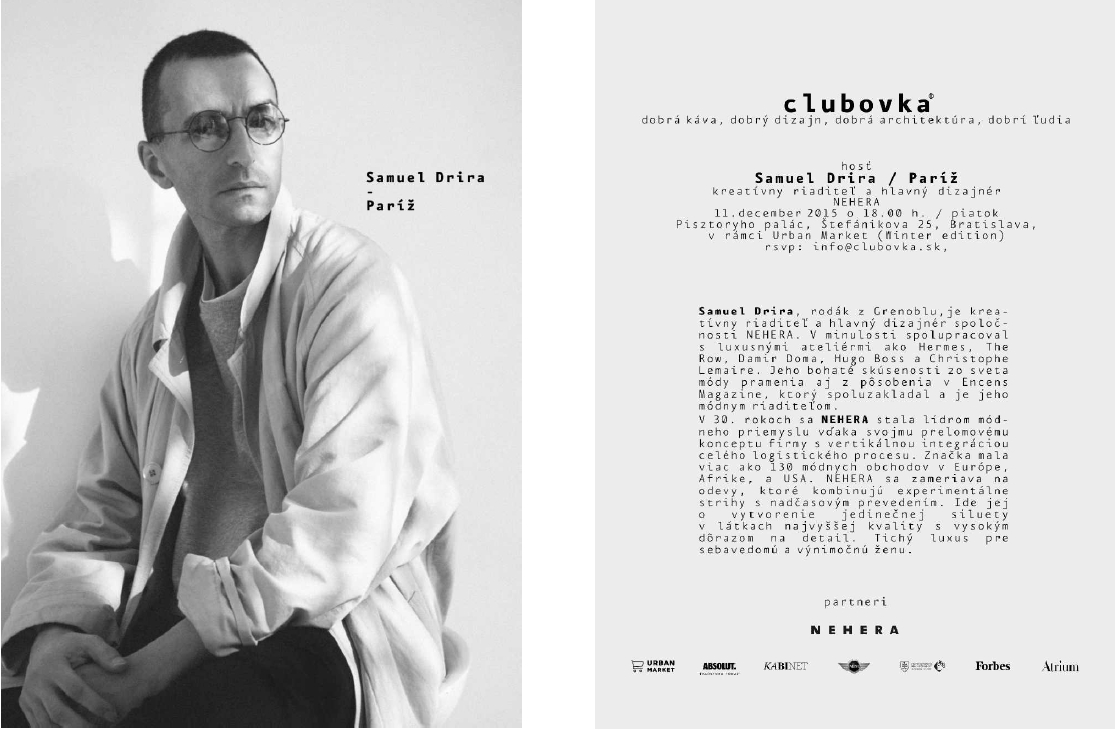 CLUBOVKA 22/10/2015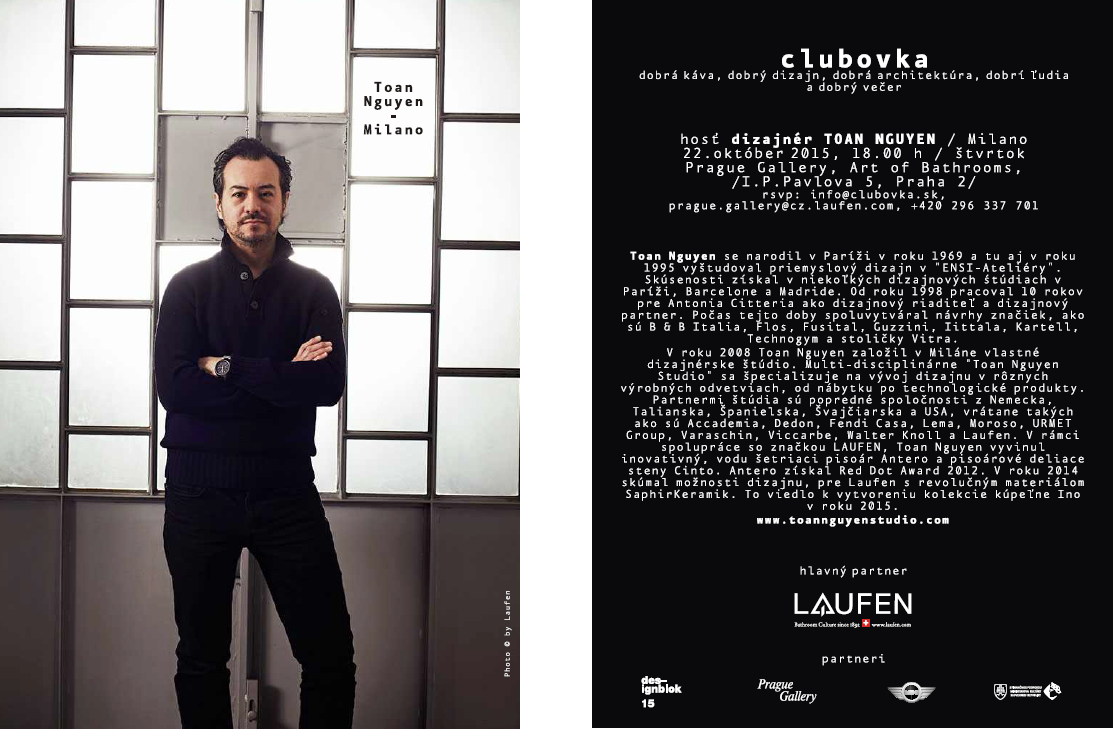 CLUBOVKA 29/05/2015